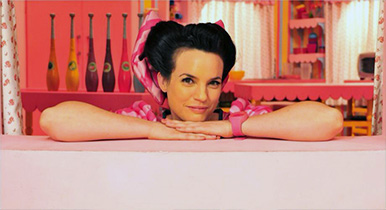 Creative Consultancy
Katie Wright can assist with creative consultancy for your event. If you have a theme, or idea in mind than get in touch and she can discuss how best to accommodate your ideas and or theme.
Also, if you know you want something different to what she has on her site but can't work out what that is, please get in touch as she is happy to discuss and brainstorm ideas with you to create a plan for your event.
In addition to her services, Katie is connected to a large network of performers who she can work with to provide you with whatever you need. Whether you tell her exactly what you want or would like her to come up with some options for you, through discussions she can work out how to make your event the best it can be and sit within your budget, and create a personal feel to it.
Katie is extremely flexible with her options. Whether she creates characters just for you or does a mixture of performing, MC and roving, or provides a bunch of performers…..ANYTHING is possible.
Examples:
Kate performed at Nine Netballs annual awards night in 2015. They wanted a netball style theme so she wore a Netball uniform and prepared some netball related material. Katie pretended she was trying out for the team by displaying her dexterous hula hoop and juggling. As part of the performance she also took an audience member (a sponsor) out of the audience and juggled knifes over him as he lay down. It made him feel special and highlighted the sponsor's and at the same time gave everyone a good laugh.
Katie performed at a 50th Birthday party and the theme was pirates, for this event, she had meetings with the organisers and brainstormed many ideas to make the party special and tie into the theme. She arranged a pirate costume and performed as a pirate juggling knifes and fire and incorporating some food type comedy as the birthday was for a chef.
OzStar Airlines performed solo as stewardess 'Stacey' at the Adelaide Airport's New Logo Launch using the premise that we are all on an aeroplane and OzStar had to provide safety demonstrations and inflight entertainment for the guests (15 minute act) as well as meet and greet by welcoming each guest as they arrived to the event and assisting them with their drinks, seating them at their tables and making them feel welcome in a warm and hilarious manner.
OzStar Airlines have performed at numerous travel shows as roving entertainment in the role of meet and greet at the door, assigning people first, business and economy class, checking oversized baggage, pointing out safety exits - putting people in a fun and light hearted mood as they arrive.